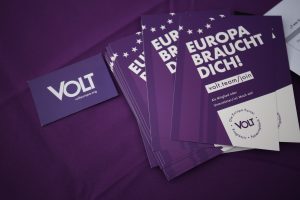 In this episode, our hosts bring us news from all around Europe and a new addition to our segment "On the Flip Side", where our hosts present two parties seemingly at the opposing ends of the spectrum on a different niche politics topic every time! In this episode we visit Ireland!
Finally, Euan Healey is joined by Volt's lead candidate in the upcoming Dutch elections, Laurens Dassen, in a fascinating interview about Volt's political programme and what they plan to do if they elect their very first MP.
Have a listen:
You can support this podcast and Europe Elects on our Patreon or via PayPal. All proceeds go to the betterment of our services. Produced by Europe Elects.
Our podcast team would like to very much thank our patrons for their support. Europe Elects and its podcast would not be possible without you. Please get in touch with us, if you have ideas on what we should cover!